---
Muslim Industrialists Association
Muslim Industrialists Association (M.I.A) is a non-profitable, charitable society established in 2004 by successful Industrialists and businessmen from Peenya Industrial Area, Bangalore, with a desire to develop the community. It was started as an association & then as the activity grew, in 2007 it was transformed into a Society and is now registered under the Indian societies Act.
MIA Works on two agendas
1) Entrepreneurial Development
2) Support the Cause of Education
M.I.A has obtained an exemption under section 80 G of the income tax act to provide benefit to the donors. As a part of entrepreneurial development, MIA helps the entrepreneurs by providing them with procedural inputs like the information on various registrations required for starting an industry, etc. & it also helps in generating business from within the members by networking. And as a part of supporting the cause of education, MIA adopts Government schools and involves itself in improving the standard of education by deputing private teachers to the adopted schools where there is a shortage of government teachers and further by providing books, and teaching aids, uniforms, etc. It also encourages poor & deserving students of professional colleges by providing them with scholarships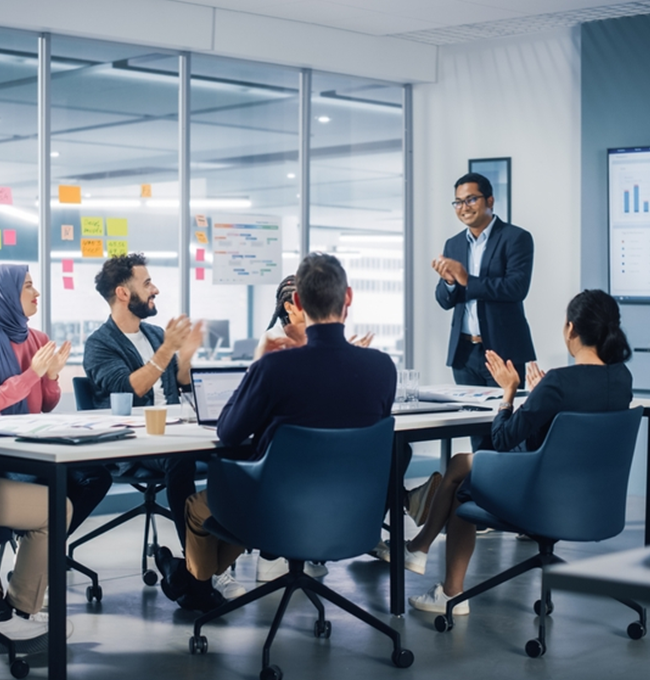 ---
Propelling Entrepreneurship to New Heights
Enabling easy networking & quick collaboration amongst MIA members
---
---
MIA In Numbers
MIA is a growing chamber of commerce in India serving commercial organizations. It is specially working for uplifting SME's of minorities, socially operessed classes & women empowerment.
---

Our Mission
To Create a Platform where Business is generated by effective networking.

Our Vision
To do a perfect blend of Human Resources, Natural Resources & Capital.

Our Values
The core values that would be upheld are Honesty, Integrity.
---
Startup Ecosystem, Creating the Zero-to-One Approach to StartUps for young budding Entrepreneurs
Institutional Tie-ups providing Placements & Internship Opportunities to the Students
Expansion of MIA, Creating Holistic Growth and Development opportunities for the members.
Fund Raising Funds (FRF) and collaborating on Corporate Social Responsibility (CSR) Opportunities for the underdeveloped segment of the society.
The business facilitates Networking and collaboration opportunities for Entrepreneurs.
Supporting Business opportunities & promoting personal growth for Women Entrepreneurs
---